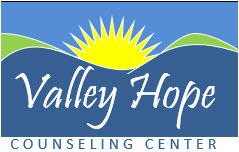 Valley Hope Counseling Center is a nonprofit agency offering professional counseling services to residents of Waynesboro, Staunton and Augusta County. Our mission is to provide access to mental health services for all, and our vision is to build a community in which all mental health needs are successfully met and treated. Valley Hope is committed to providing affordable, quality mental health care to the community.
Who should seek counseling?
If you are feeling significantly stressed or overwhelmed, seeking help can be a very wise decision. Counseling is more than the treatment of mental disorders — often the difficult issues we face are part of normal development. Perhaps one of the best indicators of whether someone should seek counseling is if they are questioning whether or not they should do so, or if family members or friends are encouraging them to do so.
Call us, we are here to help.

540-941-8933
"

Hope begins in the dark, the stubborn hope that if you just show up and try to do the right thing, the dawn will come. You wait and watch and work:

You don't give up."
-

Anne Lamott