Often, the first indicator that someone should seek counseling is the simple thought that maybe counseling could help. If you, or someone you love, know, or care for, are feeling overwhelmed by something happening in life, reach out to Valley Hope Counseling Center. Our highly skilled counselors are dedicated to helping address both mental health and emotional stress issues.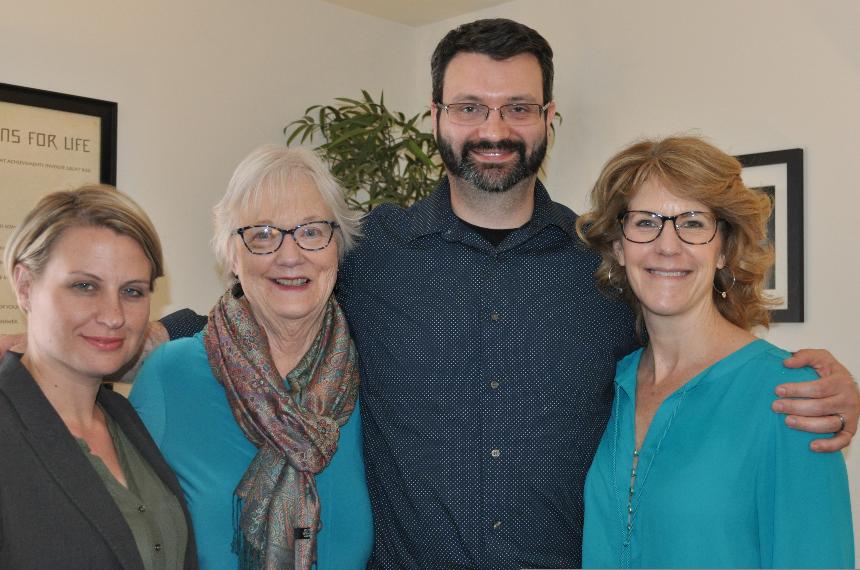 Courtney Fulks, MA
Courtney received her master's degree in counseling from Eastern Mennonite University. Before joining Valley Hope she worked in health communications and administration. As a resident in counseling, she works with adult and teen clients on a range of issues including anxiety, trauma, and relationships, with a focus on navigating life changes and challenges.
Helen Wright, MA, Resident in Counseling
Helen earned her master's degree in counseling from Eastern Mennonite University. Prior to coming to Valley Hope, she worked as a school counselor with all elementary age children in groups, individually and in classroom lessons. She works with a number of client needs and is especially interested in grief issues, children's needs, women's issues, working with seniors, domestic violence, addiction and anger management.
Jamie Wyatt, MA, LPC
Jamie received his master's degree in counseling from Eastern Mennonite University. He has worked in non-profit community based mental health, crisis intervention, HIV/AIDS services, and with area homeless. He works with a wide variety of mental health needs, with a special interest in trauma, LGBTQ and sexuality issues, addiction and recovery, and relationship issues. He is a National Certified Counselor (NCC) and working toward certification in Emotionally Focused Couples Therapy.
Ginny Harris, MAEd, LPC
Ginny earned her bachelor's degree in psychology from the University of Virginia and her master's degree in counseling from Wake Forest University. She worked in nonprofit community counseling agencies and an inpatient psychiatric hospital before she came to Valley Hope as the Executive Director in 2004. She specializes in depression and anxiety disorders, domestic violence, anger management, women's issues, divorce, relationship issues, life transitions, trauma, and stress management.