Often, the first indicator that someone should seek counseling is the simple thought that maybe counseling could help. If you, or someone you love, know, or care for, are feeling overwhelmed by something happening in life, reach out to Valley Hope Counseling Center. Our highly skilled counselors are dedicated to helping address both mental health and emotional stress issues.
Ginny Harris, MAEd, Licensed Professional Counselor, Executive Director
Ginny earned her bachelor's degree in psychology from the University of Virginia and her master's degree in counseling from Wake Forest University. She worked in nonprofit community counseling agencies and an inpatient psychiatric hospital before she came to Valley Hope in 2004. She specializes in working with clients dealing with depression and anxiety disorders, domestic violence, anger management, women's issues, divorce, relationship issues, life transitions, trauma, and stress management.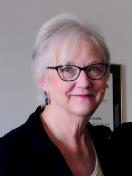 Helen Wright, MA, Licensed Professional Counselor
Helen earned her master's degree in counseling from Eastern Mennonite University. Prior to coming to Valley Hope, she worked as a school counselor with all elementary age children in groups, individually and in classroom lessons. At Valley Hope, she works with a number of client needs and is especially interested in grief issues, children's needs, women's issues, working with seniors, domestic violence, addiction and anger management.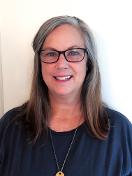 Sarah Hagenbuch, MA, Resident in Counseling
Sarah received her Master's in Counseling from Eastern Mennonite University. She respects the fact that each individual has their own journey towards health and wholeness and that many of us can get stuck along the way. She believes in the power of relationship; as vital tool in our own development and in its role in the healing process. She has experience working with individuals who are struggling with anxiety, depression, life transitions, grief and loss, anger management, trauma and relationship issues.
Tija Krneta, MA, Licensed Professional Counselor
Tija earned her master's degree in counseling from Eastern Mennonite University. She has clinical experience working in inpatient and outpatient settings, as well as providing community based-counseling to individuals and families. Tija's professional interests include trauma, grief, life transitions, identity development, issues of sexuality, and addictions.
Kendall Crim, BA, Counseling Intern
Kendall has her Bachelor's degree in Psychology with a dual emphasis in Child Psychology and Mental Health Work. She is in her final year of her Master's degree program and will earn a MA in Counseling. She works at the New Directions Center running their youth program. Upon graduation she hopes to work with children and families full time providing counseling services with the assistance of her pups.